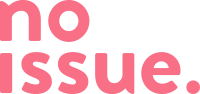 As of August, 2019 orders will be packaged and shipped in NoIssue compostable mailer bags. These are:
- made from PBAT (bio-based compostable polymer) + PLA (made up of plant materials, ie: corn and wheat).
- certified compostable everywhere just chuck it in your green bin when you're done, these break down within 90 days.
Other Eco-Friendly Packaging:
- 100% Recycled Chipboard Boxes
- 100% Recycled Packing List Envelopes
-100% Recycled Copy Paper
- 60% Recycled Bubble Wrap (to keep your crystals in tip top shape)
This month, we are working with One Tree Planted and donating $1 from every sale to plant a tree!
Thank you for your contributions & for helping to make the world a little greener!