Sturgeon Full Moon in Aquarius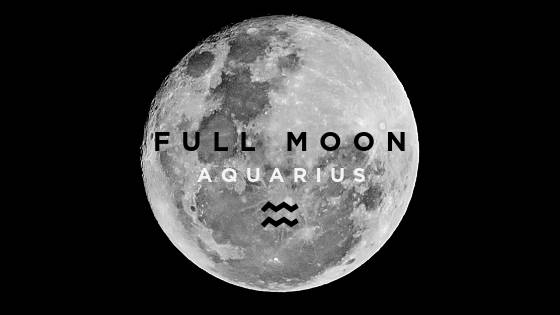 On August 15th at 8:29 am (ET) the Moon will be full once again! This Moon is often referred to as the Sturgeon Full Moon because sturgeon fish were once plentiful in freshwater lakes and rivers across North America during this time. This, unfortunately, is not true today due to overfishing, pollution, and other unpleasant factors that have caused this once abundant breed to become very rare. Take a moment to give back to our environment in any way you can this Full Moon, in honour of the sturgeon. We donate a portion of every sale to the Environmental Defense Fund and the Natural Resources Defense Council, two great nonprofit groups that are fighting the good fight to defend our ecosystems, environment, and resources. 
sturgeon full moon in aquarius, Jupiter and the great attractor
This Full Moon will occur at 22 degrees of Aquarius and will bring some interesting shifts of energy. Many of the planets that were recently retrograde are now moving direct or out of their shadow zones. Jupiter and Uranus move stationary on the 11th (Jupiter will be direct and Uranus will be retrograde stationary). We'll see these two influences amplified this month and bring about a great shift in consciousness. Jupiter will be on the great attractor (a massive, magnetic vortex) in Sagittarius throughout this month. This will push out an abundance of source energy and provides us with an opportune moment to really connect to this powerful energy. Try to tune into this powerful source by envisioning its powerful light shining through your crown chakra. It's time to leap forward along our journeys! This is the moment to really release negative aspects of your past and look forward to a brighter future. 
As with any period of great change, it will get a little chaotic. It's important to shift your focus from this chaos toward the positive aspects of your life. Try to raise your vibration during this time to match that powerful source energy. Any time you're feeling low, do something different to shift your vibration. Dance, sing, laugh, go for a walk and marvel at the beauty of the world, absolutely anything that uplifts your spirits! 
The Full Moon comes as Mercury (finally) moves out of its retrograde shadow and is still greatly influenced by the loving energy of Leo season. Mercury will finally be doing us some good and help to bring in original ideas and a unique way of thinking! Aquarius' influence will have us considering our life paths and inner truth during this time. This journey will be solo and yours solely to discover. This will be a period of great self-control and self-leadership. We'll come to realize that much of what needs to be done in our lives, needs to be done alone and in accordance with our higher truth. Take time to explore your truth from a different perspective, without outside influence. 
This Moon will shine a light on our personal truths and anything that is not in alignment with those truths. It will bring out our greatest strengths and show us how these strengths can help the collective. This is a great time to journal you inner thoughts and explore you capabilities. How can your talents help others? What do you have to offer the collective? How can your authentic self impact the world and make it a better place? This is what Aquarian energy is all about-- the whole! It's time to put aside your personal needs, harness your Divine Feminine energy, and shift your focus to the bigger picture. 
Awakening is the name of the game with this Full Moon. It's time to step into this higher vibration and move forward with trust in where it will take you. We will awaken to a new rush of creativity and it's time to dive right into it. Don't be afraid to be you this month! Being comfortable with radiating your authentic self will help you tap into your soul's purpose. This will be a time to birth new ideas that will then be perfected and fine-tuned as we move into Virgo at the end of the month. 
This Moon will have us looking back to July's astrological influence and really use those personal experiences to decide which path we'll move forward along. We'll be able to see things with much more clarity and be able to assess where we need to release control. We'll be challenged to shed the masks we wear in an attempt to fit into a certain mould. We'll be challenged to make the choice to explore and express our own curiosities. This Moon will reveal areas of resistance within ourselves and ask us to leave them behind. Try to learn to release any tensions you may feel and accept that you are free. Try to view your fears from a different perspective and break the cycle. Consider what is truly yours and what may have been passed onto you. You don't have to carry anything that isn't entirely yours. This is why the Full Moon in Aquarius will be a bit of a solo mission. 
It's difficult to determine the baggage that was never yours to carry with outside influence. Try to take some time to be alone, clear your mind, and connect with your Higher Self. Take a step outside of yourself and look down at your blockages. Where did they come from? Are they within you or simply things you've picked up along the way? 
We are, at our core, balanced and peaceful beings. As we walk down our paths in life, our shoes begin to collect dirt, mud, maybe a couple of stones will make their way into the treads. Maybe the journey makes us sweat a little. Maybe we forgot socks. Maybe our heels are blistered. These are all things we pick up along the way. They are not ours, they did not come from us, they came from the things we encountered along our path. They came from our environment, from the external, not within.  
 If you look down at your shoes and think: What a mess! My shoes are ruined, my feet are ruined, this whole journey's ruined and continue to obsess over the dirt, you won't have a very great journey-- in fact, you'll miss it entirely. You are not the dirt you collect along your way. Though you may have walked around with it for a very long time, remember that it can be shaken right off and cleaned right up, if you put in a little effort. You are not the bumps and bruises you endure along your path. Those will all heal in time. You don't photograph every bump or bruise you've ever had, print it out, and stick it in a scrapbook that you carry around with you everywhere you go. Some of us clumsier individuals would have so many scrapbooks that we'd hardly be able to move! This is what metaphorically happens when we refuse to release and heal our pasts. This Moon presents a time for us to stop at the side of the road, shake the dirt off our shoes, toss our scrapbooks of painful memories to the curb, and move forward. Take a look at who you are without all of those things. Be that person! 
If you've read this far: firstly, thank you for sticking around! We've compiled a collection of crystals that will be beneficial for personal growth and inner truth during this Full Moon, and make the most of its powerful energy! You can save 25% on any of the items below using the code FULLMOON25 at checkout until midnight of August 15th. 
Crystals + tools for full moon in aquarius
Sample Block Quote
Praesent vestibulum congue tellus at fringilla. Curabitur vitae semper sem, eu convallis est. Cras felis nunc commodo loremous convallis vitae interdum non nisl. Maecenas ac est sit amet augue pharetra convallis nec danos.
Sample Paragraph Text
Praesent vestibulum congue tellus at fringilla. Curabitur vitae semper sem, eu convallis est. Cras felis nunc commodo eu convallis vitae interdum non nisl. Maecenas ac est sit amet augue pharetra convallis nec danos dui.
Cras suscipit quam et turpis eleifend vitae malesuada magna congue. Damus id ullamcorper neque. Sed vitae mi a mi pretium aliquet ac sed elitos. Pellentesque nulla eros accumsan quis justo at tincidunt lobortis denimes loremous. Suspendisse vestibulum lectus in lectus volutpat, ut dapibus purus pulvinar. Vestibulum sit amet auctor ipsum.